ZegoWater.dk
Scandinavian Water Design


We have worked with quality water coolers for the Danish business community for two decades, and we take pride in delivering a product that works 10 - 20 years after, therefore we use more resources to optimize and improve the Zego product so that it is our goal Standards for what quality is. ZegoWater is a 100% Danish designed product, with its production within the EU.
The development and design team behind ZegoWater is Henrik Brammer and Jacob Olsen who in 2005 got ideas for how we should drink cold water in the home and at work. Why not build them into the kitchen with a luminaire in a Scandinavian design with a high signal value. ZegoWater.com is built on over 25 years of technical experience in hot and cold drinks, We do not accept half-solutions or poor quality, from our sub-suppliers or ourselves. Every 6 months, all errors and warranty cases are evaluated and improved, which has meant that our guarantee cases today are below 0.7%. ZegoWater is the most reliable and energy-correct water cooler on the European market.
ZegoWater has these warranties and approvals: CE, TUV, ISO 9001, VA, RoHS, NSF, 2 year warranty BtB. Gazelle 2012.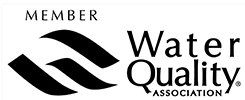 ETNA KAFFECAFÉ ETNACafé Etna
ETNA Coffee Technologies has specialized in the development, production and sale of professional hot beverage machines since 1992.

These machines find their way to end-users in the office, industry, hotels and catering companies.

For the past 20 years, ETNA has developed a complete product portfolio that includes machines that use every imaginable setting technology and with the highest quality in all material choices.
ETNA is among the leading international manufacturer of fully automatic coffee machines. All the coffee machines are unique in themselves and designed to meet individual needs. quality stamp.

The ETNA product range includes a unique spectrum that really offers everyone a customized machine. Whether there is focus on the latest specialties or on high cup capacity.
ETNA is proud of the new Espresso line that has the best energy labels A ++