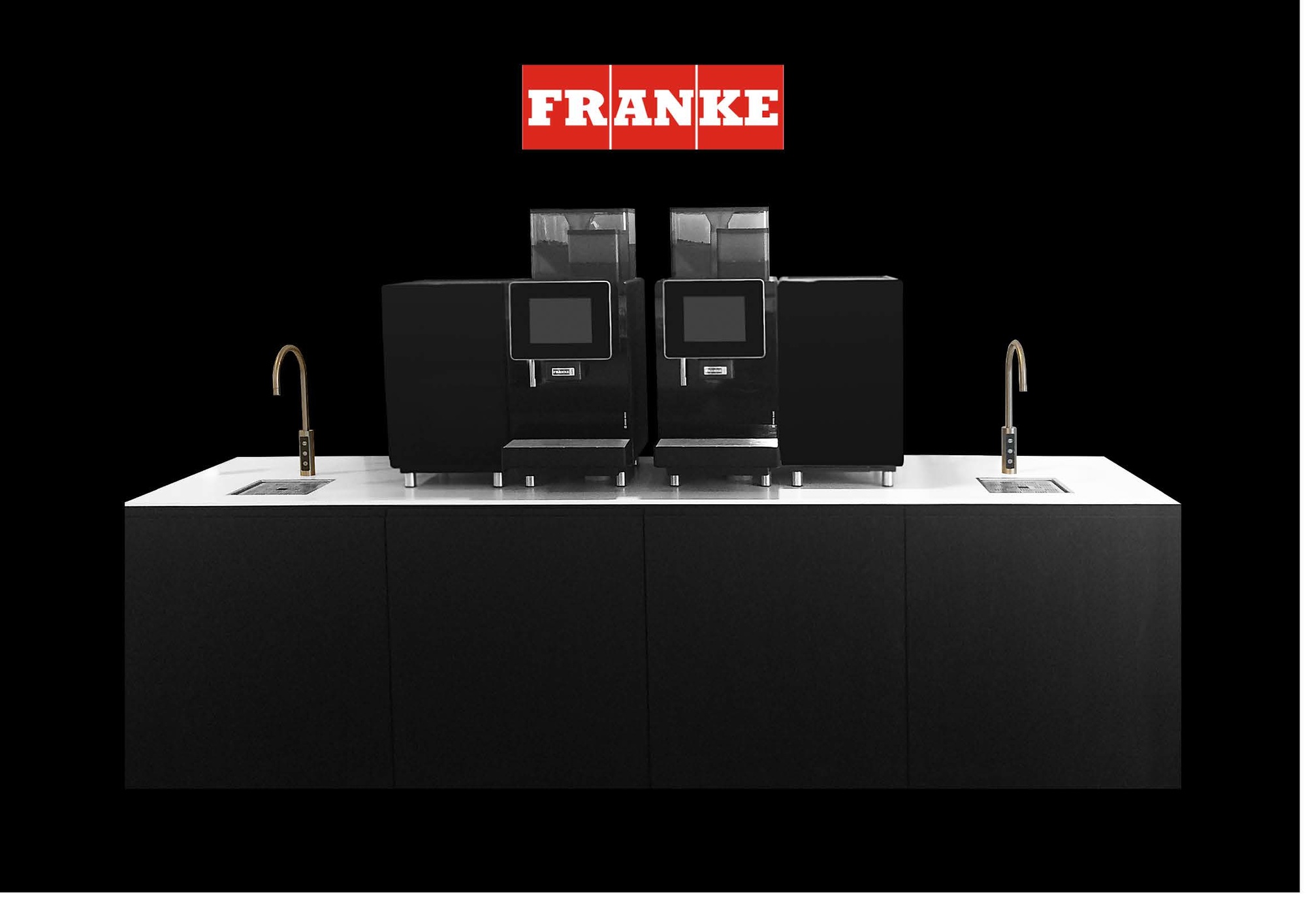 FRANKE espresso machines are the absolute best in Office coffee with the Panther Auto milker's: Franke Spectra, FRANKE A600, A800, A1000. Foam Master and Franke Pure fresco, see the large and exciting range of super automatic espresso machines ..... all with fresh milk and whole beans. ZegoTech has over 25 years of technical experience in coffee solutions for offices.
Franke – De ypperste kaffe- og espressomaskiner til virksomheder
Varmt og koldt mælkeskum. Forskellige kaffevarianter. Varmt chokolade. Friskkværnede bønner. Lyder det som opskriften på en rigtig god kaffemaskine? Det er såmænd bare lidt af beskrivelsen af det, du kan forvente dig med en Franke kaffemaskine.
For det er maskiner med højteknologiske komponenter og en høj standard inden for hygiejne. Underlig smag som følge af manglende rengøring vil ikke længere være en udfordring. Ja, og vil du også gerne have plads til sirup, kan du også dette med en af modellerne. Så er det lige før, det bliver svært at få medarbejderne eller gæsterne til at gå hjem.
Om du driver et hotel, en café, en større virksomhed eller bare gerne vil tilbyde det bedste til medarbejderne på arbejdspladsen, bør der være en Franke kaffemaskine, der passer helt perfekt til dine behov.
Skal der et vandanlæg med til Franke kaffemaskine?
Kalk er en udfordring for driften af maskinen og for smagen på kaffen. Pesticider og mikroplastik er en udfordring for sundheden. Men det kommer du udenom med vores Mini Ro vandanlæg fra Franke, hvis formål er at sikre den bedste mulige kaffe fra din Franke espressomaskine.
Den smarte membran fjerner nemlig alt lige fra kalk og pesticider til mikroplastik, mineraler og klorider. Det løser problemet med kalk, gennemtæring og PH-udfordringer. Det er en god løsning til en dyr Franke kaffemaskine, som du, medarbejderne eller måske gæsterne gerne skal have glæde af i mange år. Det sikrer, at du serverer en kop kaffe, der ikke kun smager godt, men som også er god set ud fra et sundhedsmæssigt perspektiv.
Hvilken Franke kaffemaskine er den bedste? Vi vejleder dig
Ægte passion for kaffe. Det er, hvad Franke har. Det har du måske også? Det kan du i hvert fald få, når du inviterer en Franke kaffemaskine ind i din virksomhed, restauration eller hotel. For den høje kvalitet giver dig om noget lyst til at gå op i kaffe og at få den serveret præcist, som du bedst kan lide den.
Men det gør det ikke nødvendigvis nemmere at vælge den helt rette Franke espressomaskine. Så har du brug for professionel og faglig vejledning eller vores anbefalinger ud fra dine behov, gør vi det gerne. Vi er eksperter på kaffe og ønsker at give det bedste udgangspunkt for gode kaffestunder for så mange virksomheder som muligt.
Kontakt os meget gerne i dag for mulighederne og for at høre nærmere om de enkelte maskiner. Så er der ikke langt til at servere og smage en god kop kaffe.